Extrema Workstation W500 is designed for those who work in mission-critical environments that require high performance and reliability.
---
Panels accessible without screwdrivers and paths dedicated to cables, each solution in the Workstation W500 is designed to guarantee the best performance. Furthermore, thanks to the sound-absorbing panels inserted inside, maximum silence is guaranteed.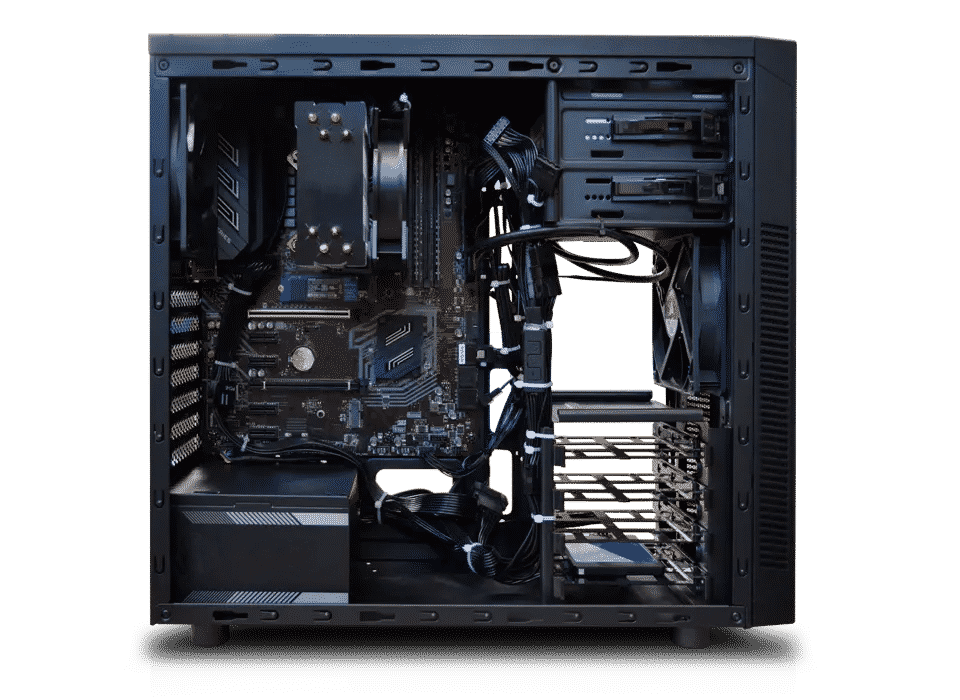 Pure

power
The Workstation W500 is the definitive solution for those who need high performance.
For
current and future business

needs
Extrema Workstation W500 is equipped with latest generation Intel Xeon W processors, DDR4 ECCm Registered memory capacity up to 512 GB. For maximum efficiency, Extrema Workstation W500 offers dual Intel Gigabit network card which ensures greater network bandwidth and optional video cards to meet the most varied needs.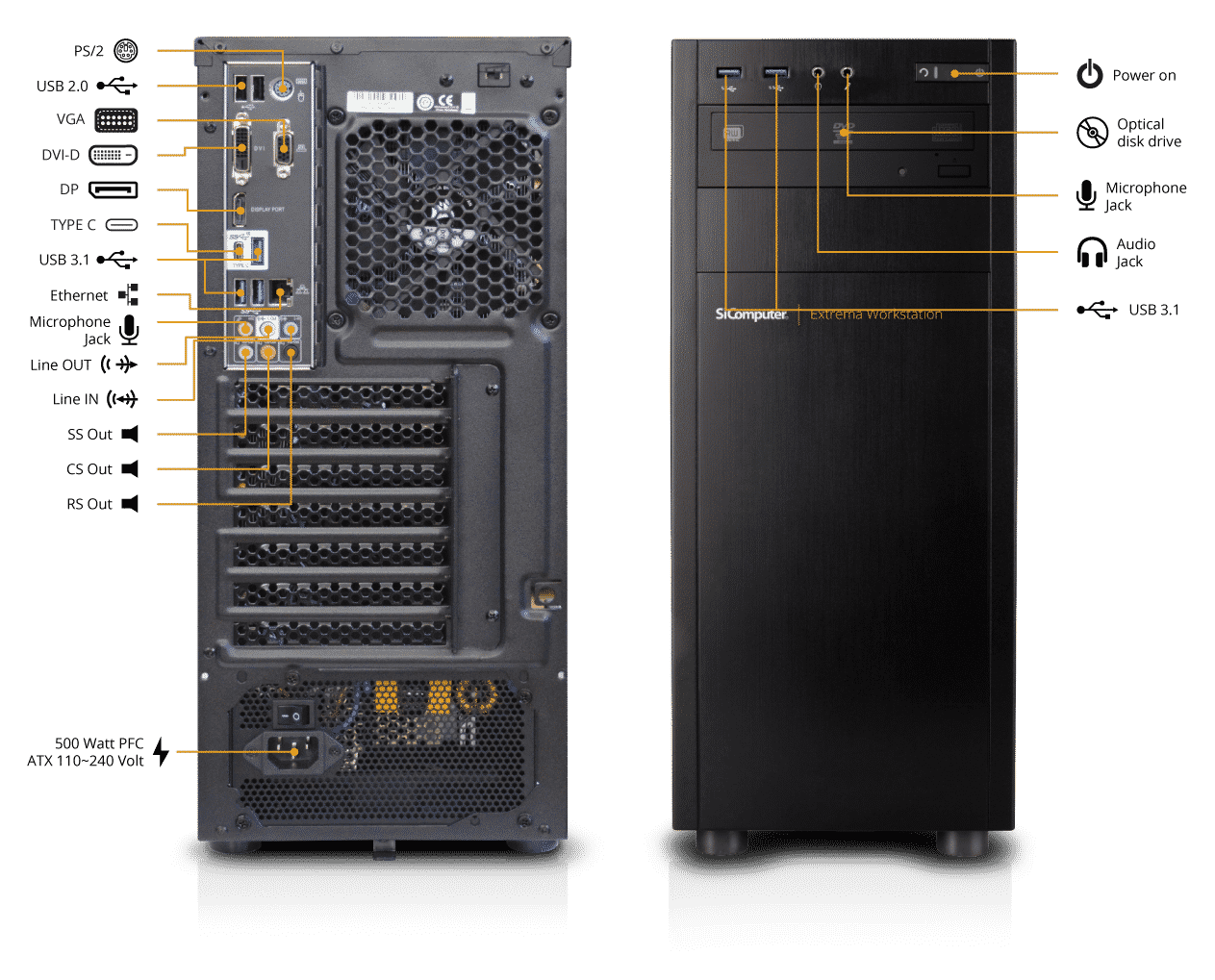 HDD SATA
1TB
SSD SATA/NVMe
240GB
Standard memory
8 GB DDR-4
Registered ECC
Max. memory
128 GB DDR-4
Registered ECC
Network Card
n°2 card Gigabit
Video Card Nvidia (obligatory)