Cloud Safe

the service that secures your data
Cloud Safe offers your clients Backup, Disaster Recovery and File Sharing system, all in one. Share, protect and recover all your data thanks to an all around solution.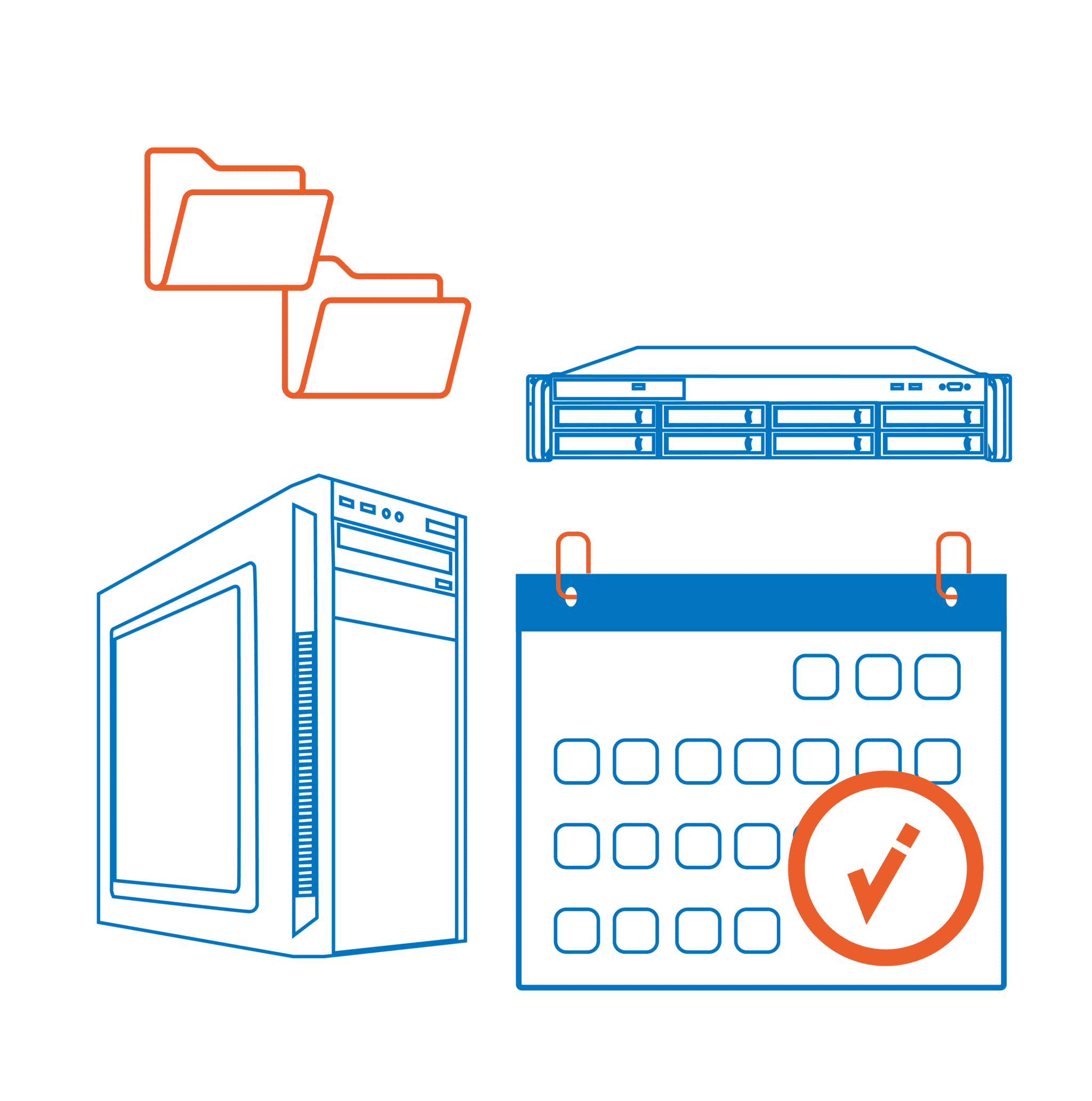 Backup PCs, Notebooks, Servers, VMs, folders or whole disks.
Thanks to our data compression algorithm and incremental backups you'll transfer only the necessary data, minimizing your network usage and congestion.
A powerful backup scheduler will let you set dates and times, according to your network and resources needs. Our servers will guarantee you all the upload and download speed you'll need.
Maintain your business continuity than to our Disaster Recovery system. Keep on working even while your machines are down thanks to their cloud copy on our servers, and don't waste an hour of your time. Cyber attacks and data losses will bother your business nomore, let Cloud Safe takes care of it.
Installing the dedicated agent on your clients' devices you'll be able to manage backups and recovery routines from your centralized web app.Needless to move from your office.
Break down every barrier with our Windows, Linux, MacOS, Android and IOS compatible agent. Cloud Safe also offers the opportunity to cloud-to-cloud backup and protect your data on Office365 or GSuite.
Secure data storage
We guarantee compliance with GDPR thanks to our servers in Europe. Your data will be saved in top tier servers. In addition, you'll have the opportunity to use AES-256 encryption, to make your data unreadable to non authorized users.
Freely use all our services and pay at the end of the month only for the effective usage.
Furthermore you'll be able to enable all offered services and quickly allocate the necessary resources according to your momentary needs.
Discover Cloud Safe world
Find out all Cloud Safe news