Versatility
reaches a new dimension
A silent and versatile assistant, even if you don't see it, it's always in its place. Move it wherever you like and take a step into the world of mini PCs!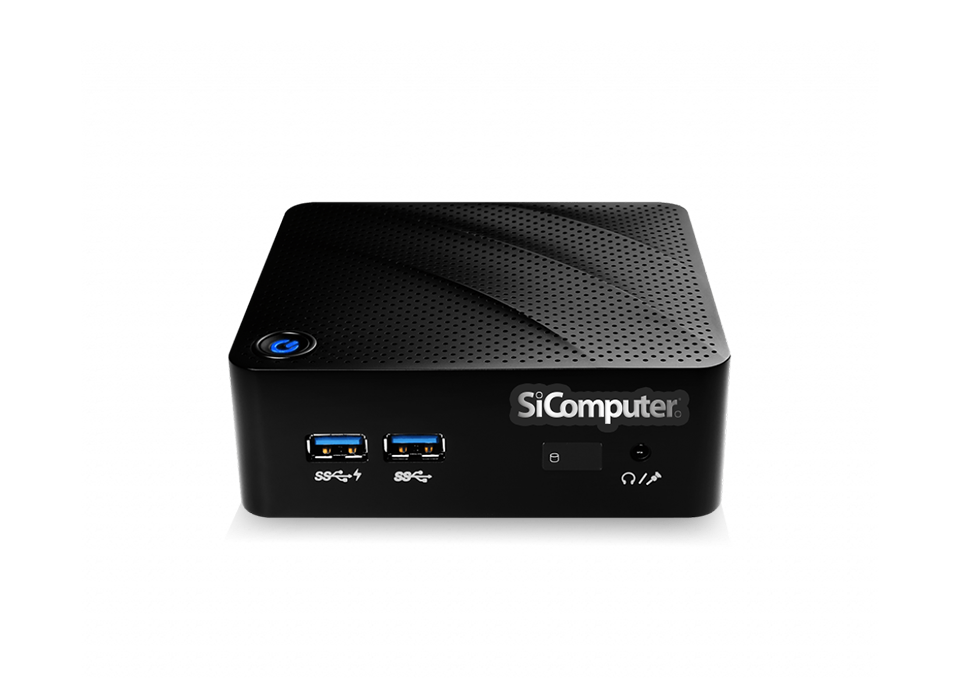 Latest generation processors
Intel Celeron and Pentium
Just 11,6 x 11,2 cm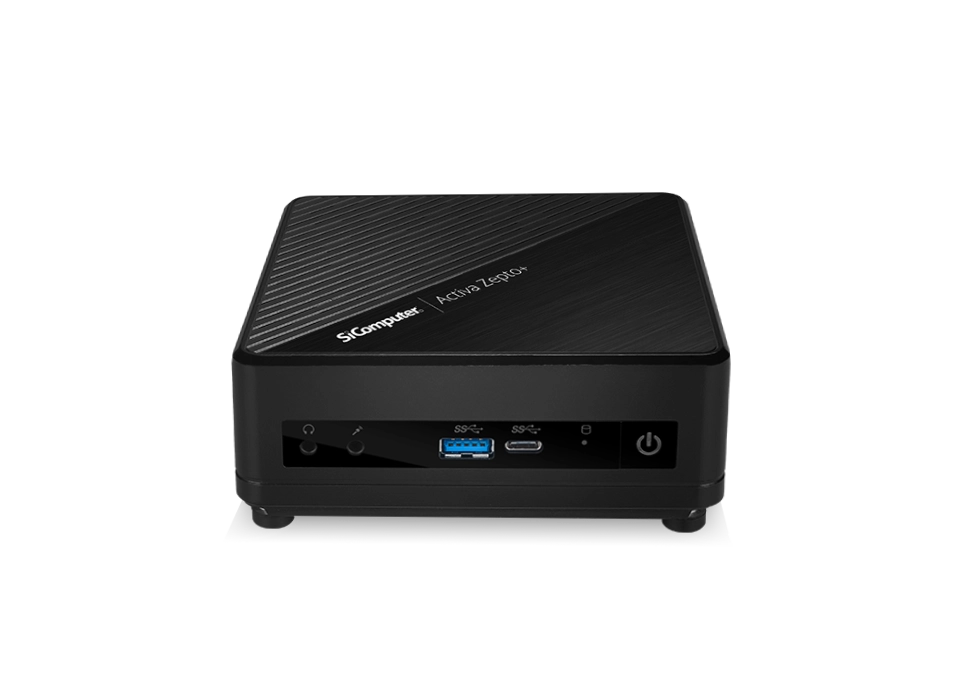 Latest generation processors
Intel Core i3, i5 and i7
Just 12,4 x 12,4 cm
---
Big performances, little size
---
It is suitable for office use, in company receptions, hospitality structures and in all areas where space is limited. It can become a perfect media center (HTPC) or home multimedia PC.
---
Find out how to get it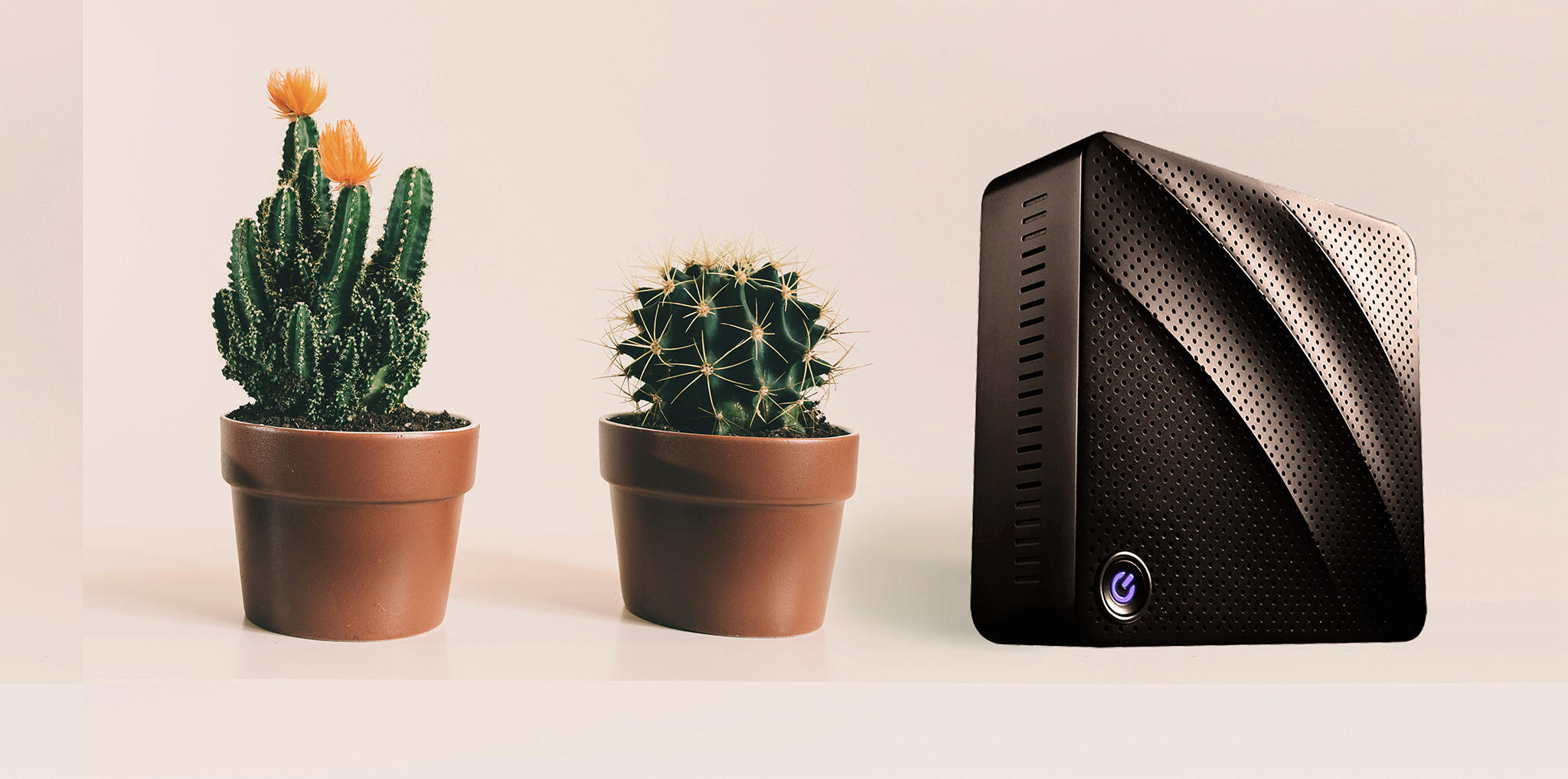 Always in the right place
Its small size makes it extremely compact and therefore can be placed in a small space: in plain sight on a desk, on the living room table, or inside a TV cabinet, especially if it's used as a media center.
How long does it take to install Activa Zepto? Less than 1 minute. Just add the Vesa bracket included in the package to the monitor, connect a mouse and keyboard and you're done!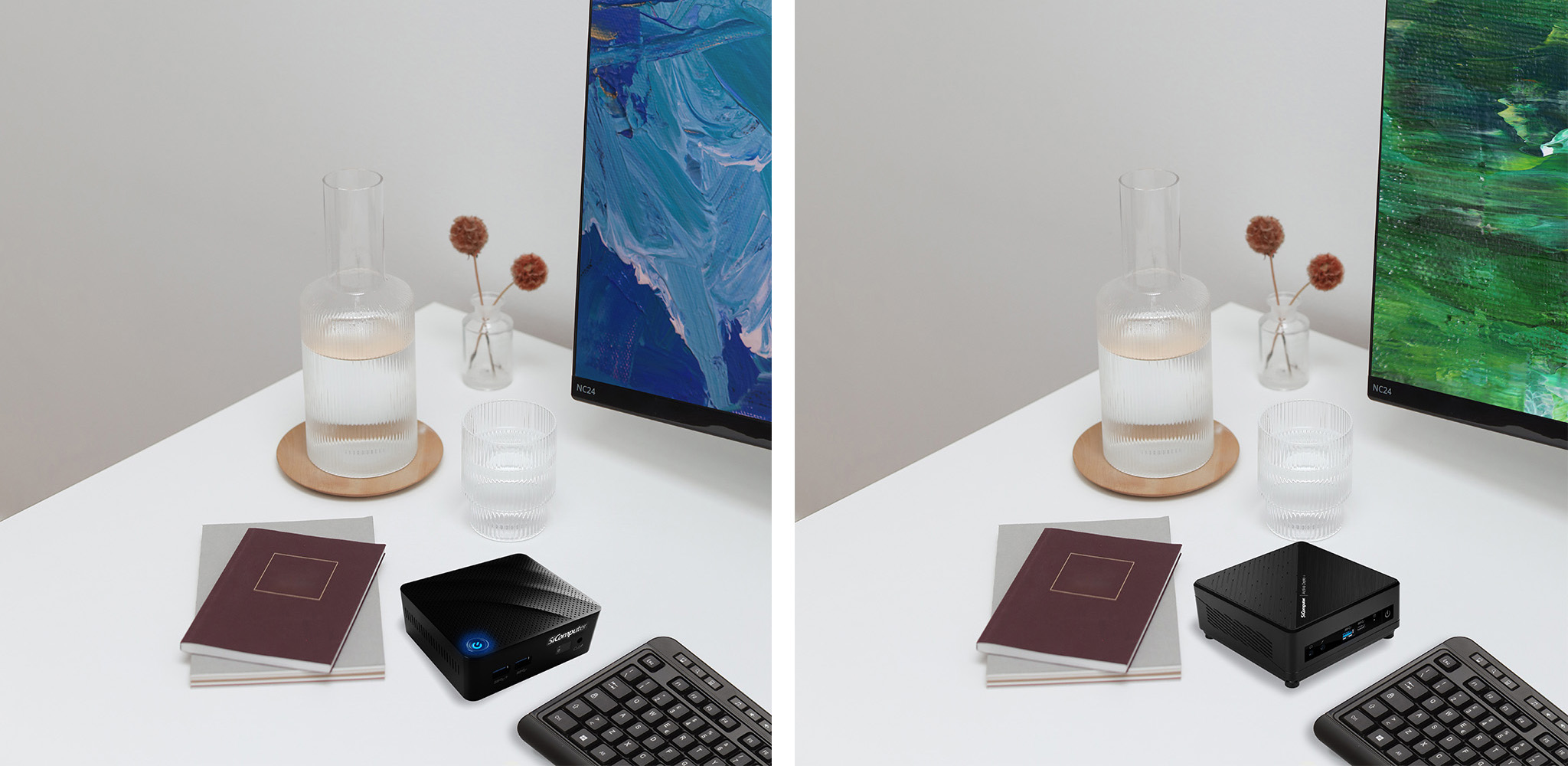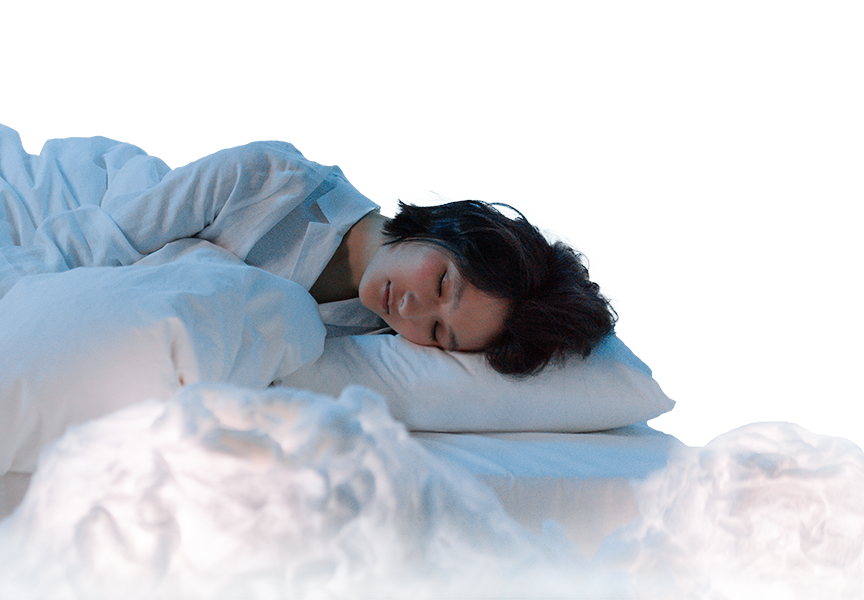 ---
Exceptionally Quiet
A companion so silent that he does not disturb, collaborating to the maximum of his abilities. In its daily use it is also suitable to be placed in domestic environments, open spaces, accommodation facilities and other common spaces, both public and private.
---
Always excellent performance,

in all conditions

Activa Zepto and Activa Zepto+ are available with latest generation processors, RAM and SSD are expandable. Furthermore, thanks to the multiple connection possibilities, such as Wifi 6, LAN and Bluetooth 5.2, it's always connected to your network or your devices, while USB 3.2, (including Type-C), allow the Active Zepto to use any peripheral.
---
Activa Zepto with Celeron/Pentium processors
---
Activa Zepto+ with Intel Core processors

Total Performances
starting from 2760 Index50%
Perc. Environmental Noise