A real server made by SiComputer makes the
difference.
SiComputer servers in Rack 1U version take modularity to the extreme, keeping vertical dimensions to a minimum. They represent the ideal solution for architectures with a large number of servers located in the same 19 "rack, such as, for example, corporate multiserver architectures and Web Servers hosted in your office or in a server farm.
---
The extreme silence of 54 db and reduced consumption (37 Watts in idle mode, 59 Watts max) allow their use in any work environment.
Flexible modularity,
reliable performance.
The 1U rack server, ideal for basic business applications, provides the right combination of performance, reliability and energy savings.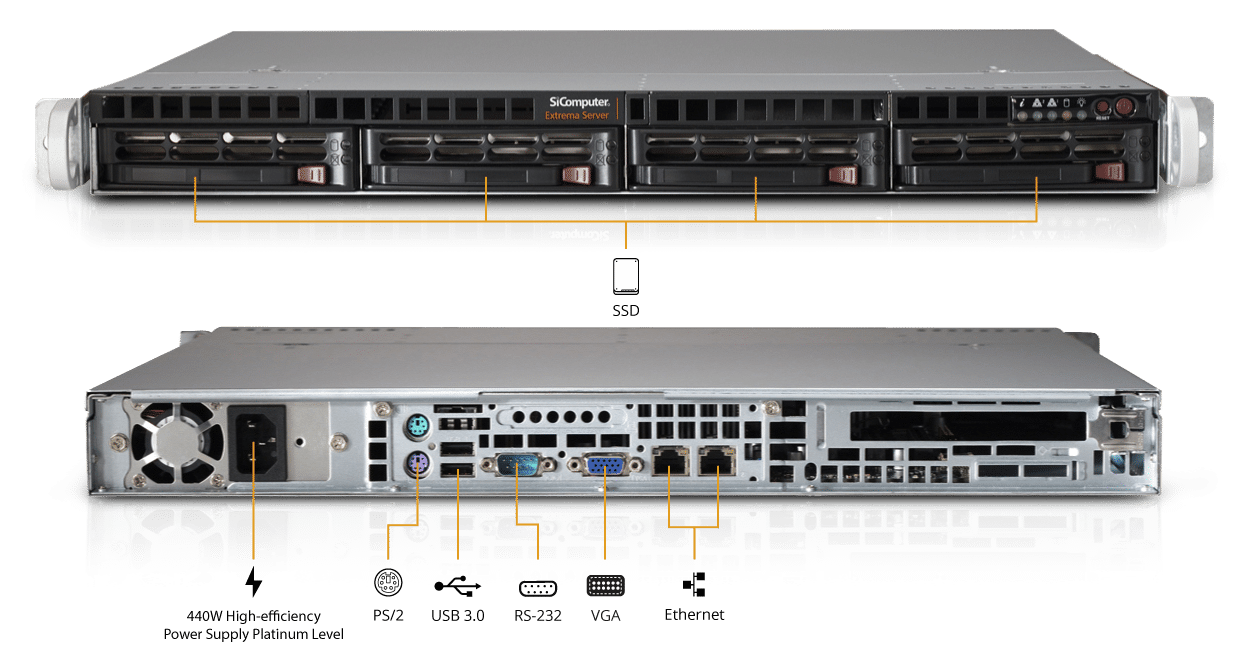 HDD SATA
from 1 TB up to 12 TB

SSD SATA Enterprise
from 480 GB
Standard memory
8 GB DDR-4 ECC
Max. memory
64 GB DDR-4 ECC
Network Card
n.2 card Gigabit
Remote management n.1 module