The Server for
simplified IT management
Objective: Reliability. Extrema S10 is the SiComputer server designed for small businesses, branch offices or remote offices.
---
Standard warranty of 36 months on-center with the possibility of extension up to 60 months. In addition, for partners with certified technical staff, guaranteed availability of spare parts up to three years from invoicing.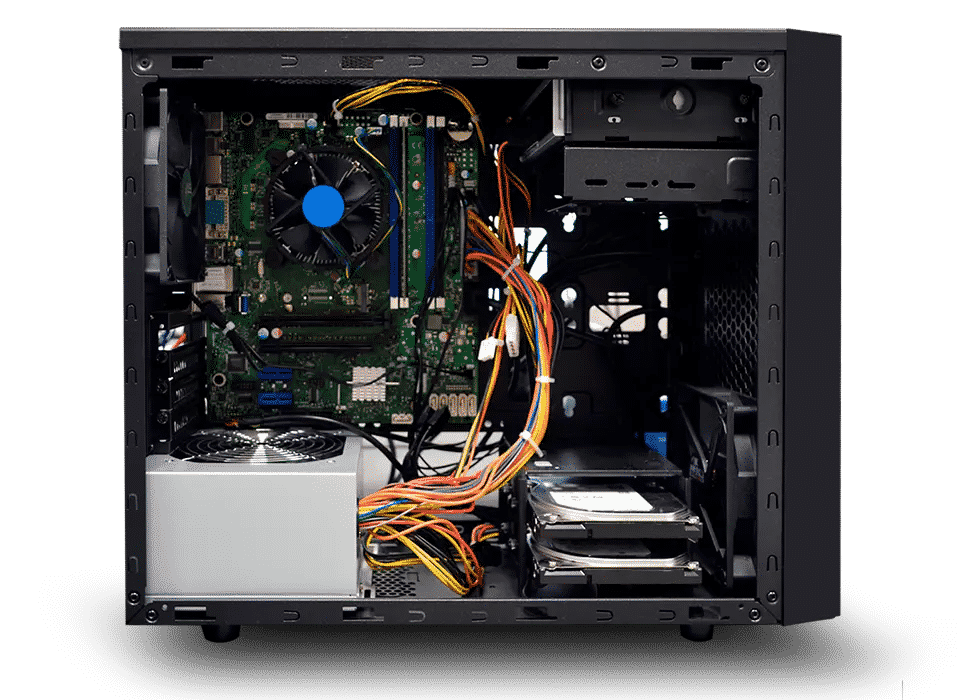 Increase productivity and reduce costs with
Extrema Server S10
Extrema Server S10 supports up to 2 SATA HDDs in RAID 0/1/5/10 configuration, DDR-4 ECC and NON ECC (4 socket DIMM) technology memories and Intel Gigabit network card. The excellent quality / price ratio makes it an ideal tool for small offices or peripheral realities.
Processors
Intel Pentium
9th generation Intel Core
Intel Xeon E
HDD SATA
1TB
SSD SATA/NMVe
240GB
Standard memory
8 GB DDR-4 ECC / NON ECC
Max. memory
64 GB DDR-4 ECC / NON ECC
Network Card
1 Gigabit - Wake support
on LAN and PXE
Video Card Intel HD Graphics (depends on installed processor) 1 DVI-D and 2 DP 1.2