Extrema W200 is the entry-level graphic workstation without inferiority complexes: everything is at the service of performance and maximum reliability even in the most critical applications.
---
The case has a clean and modern design, that contains ingenious solutions for a perfect and functional internal organization: like the side panels accessible without the use of tools/ toolless.
Design that allows optimal ventilation for the processor and the video card..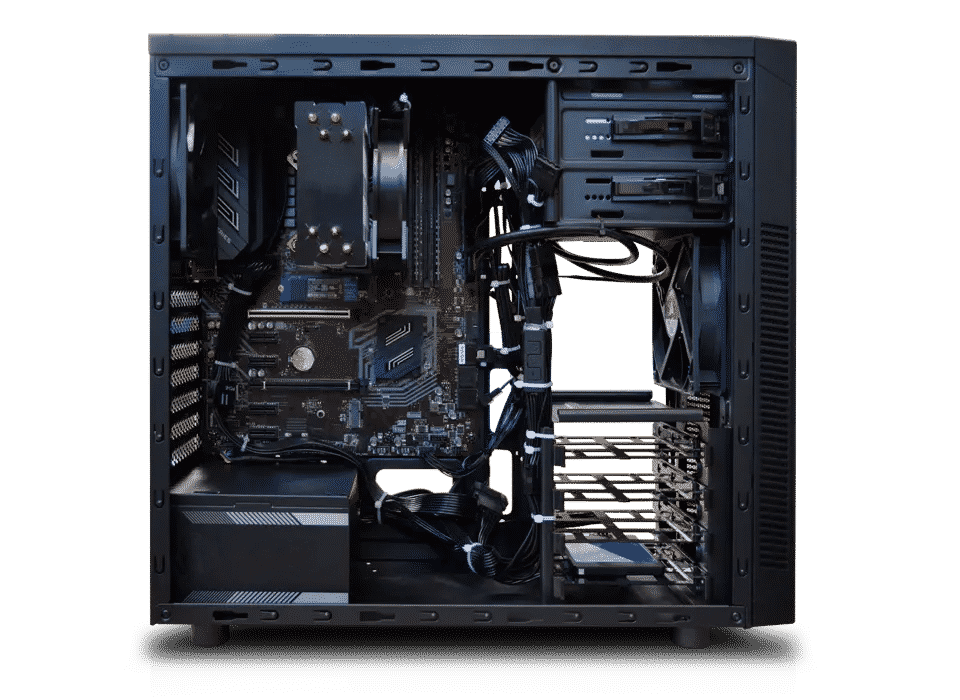 Make your own way

with the highest graphic performance
The Workstation W200 is the solution for those who do not accept compromises and need to work with modeling and rendering applications.
The scalable workstation

that doesn't feel entry-level
The Intel © Core ™ processors, the latest generation of memory combined with SSD disks, with NVMe technology, ensure high performance and stability for high-intensity workloads.
Processors
Intel 11th gen processors
HDD SATA
1TB
SSD SATA/NVMe
240GB
Standard memory
4 GB DDR-4
Dual Channel
Max. memory
128 GB DDR-4
Dual Channel
Video Card Integrated Nvidia (optional)