Extrema Workstation W300 is ideal for high-level design, intensive computing and more complex 2D and 3D graphics applications (CAD, MCAD and DCC).
---
Minimal and clean design. Each solution is designed to offer the best performance. The side panels are accessible without screwdrivers while the air flow is guided to better ventilate the processor and the video card.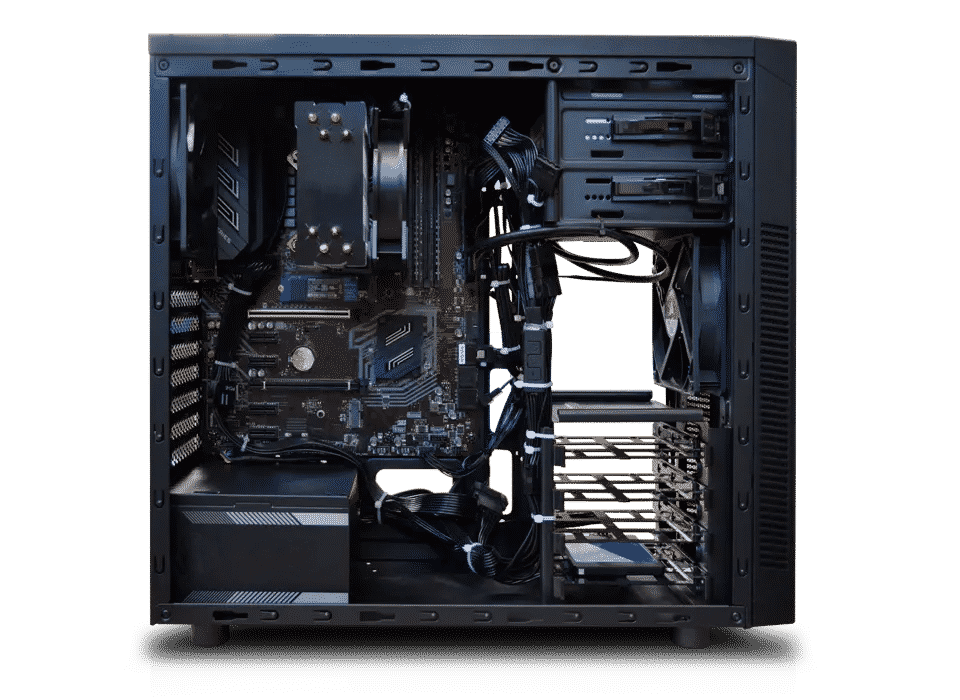 Face

any application
The Workstation W300 provides exceptional graphics performance, suitable for facing even the most critical tasks.
It is the ideal solution
for growing companies
Extrema Workstation W300 is equipped with Intel Core X Series processors, DDR4 memory capacity up to 128 GB and the possibility of mounting SATA 3 and SSD disks. Extrema Workstation W300 allows you to choose from multiple latest generation video cards to satisfy even the needs of the most demanding users.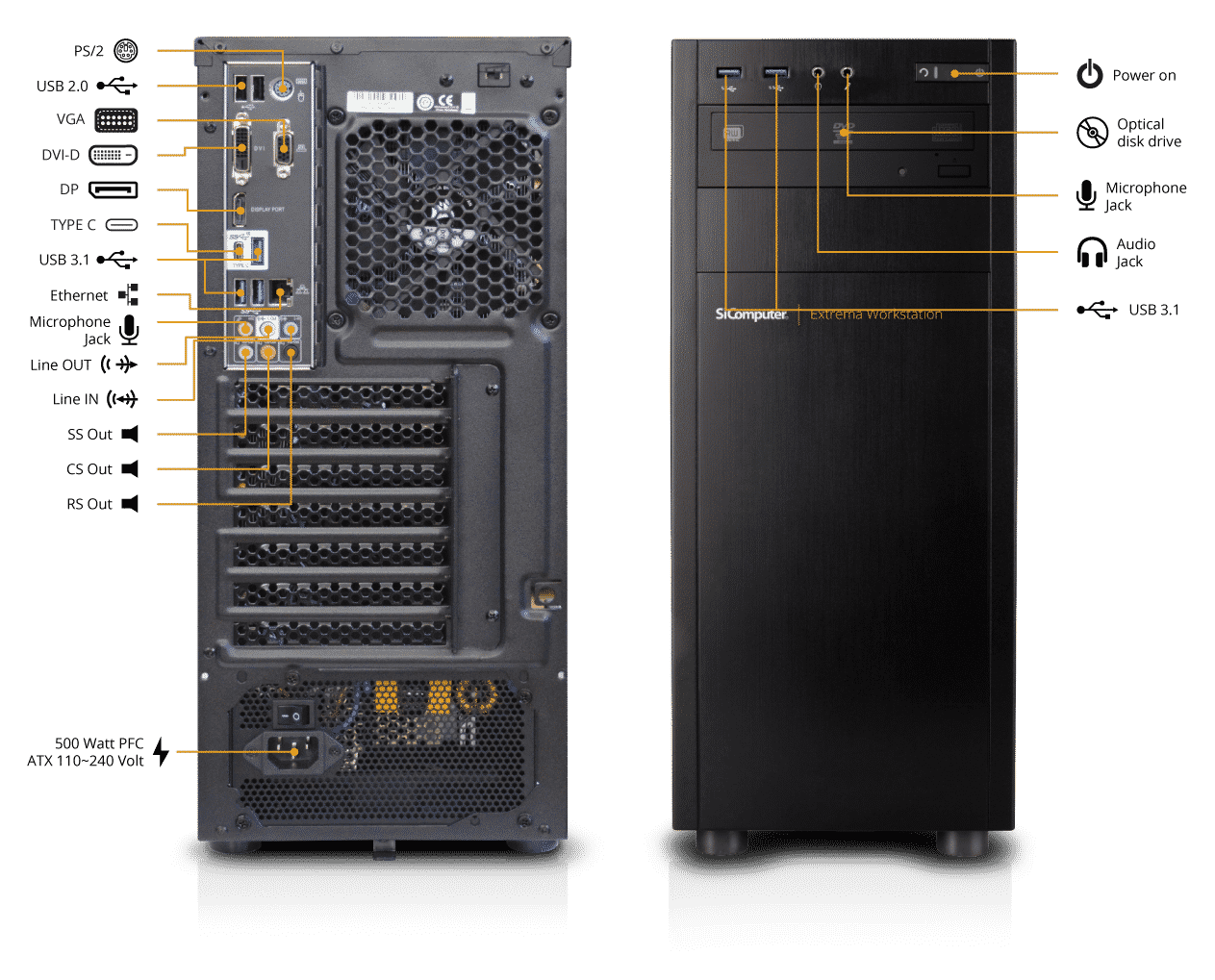 Processors
Intel Core X Series
HDD SATA
1TB
SSD SATA/NMVe
240GB
Standard memory
8 GB DDR-4
Quad Channel
Max. memory
128 GB DDR-4
Quad Channel
Video Card Nvidia (obligatory)