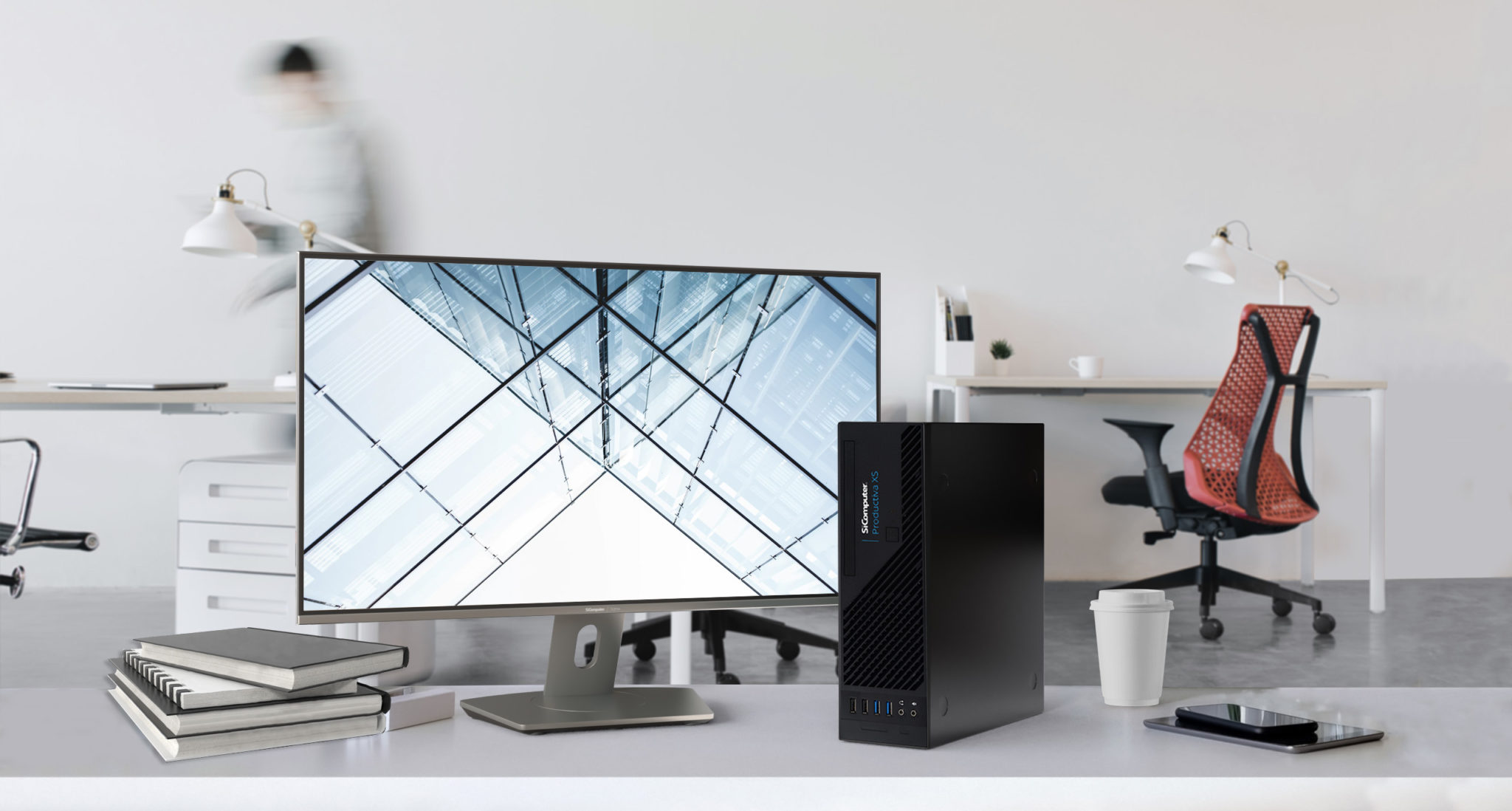 As flexible

as your space.
Productiva XS is the small-sized desktop, only 8 liters, profect for all companies that need a reliable, versatile, silent and performing work tool.
---
Thanks to the unique integrated technologies, Productiva XS has been designed to make you work in serenity.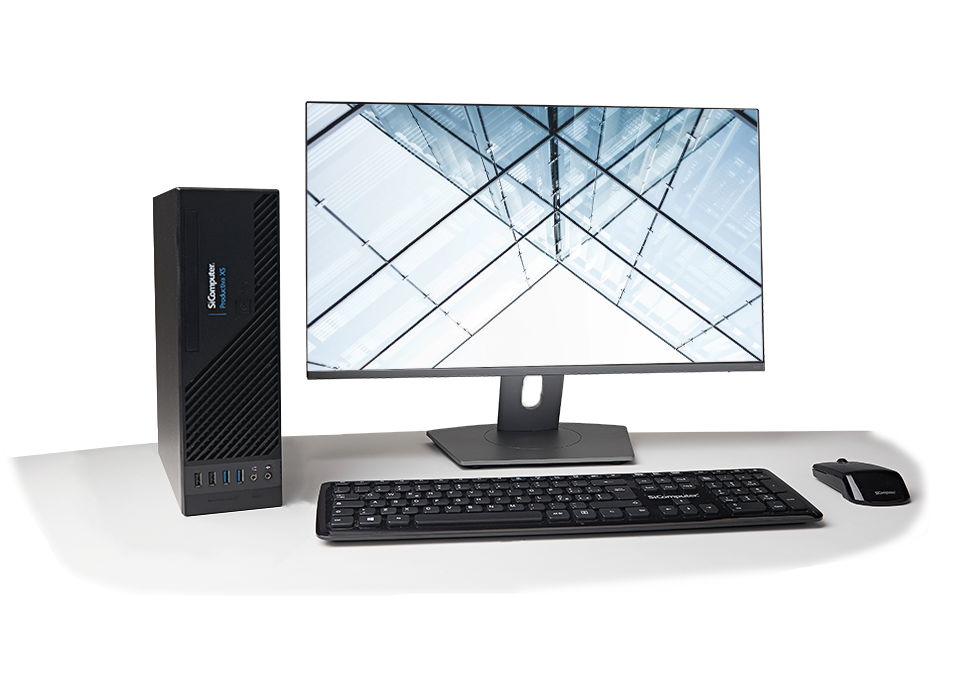 ---
Thanks to the latest generation processors, it can be configured with SSD disks which make it the ideal tool for companies that need a fast and silent computer.
Performance and efficiency

in a compact desktop PC.
Productiva XS is the perfect tool for those who need high performance in a small space.
It has a 36-month basic warranty on-center or on-site.
The upgrade and maintenance are very simple to make thanks to the easy-opening case, which can be opened quickly without using any tool.
Processors:
Last gen. Intel processors
HDD SATA 3 2.5":
from 500GB up to 4TB
SSD SATA 3 2.5":
from 120GB up to 1TB
Standard memory
8 GB DDR-4
Max. memory
64 GB DDR-4