Small and big.
Now even bigger
High performance in an ultra compact form-factor, ready to be inserted in any context with the reliability and flexibility of a large computer.
---
Make room on your desk.
Productiva Yocto is a fully autonomous power hub.
It has all the ports needed to be connected to external devices including Thunderbolt connection.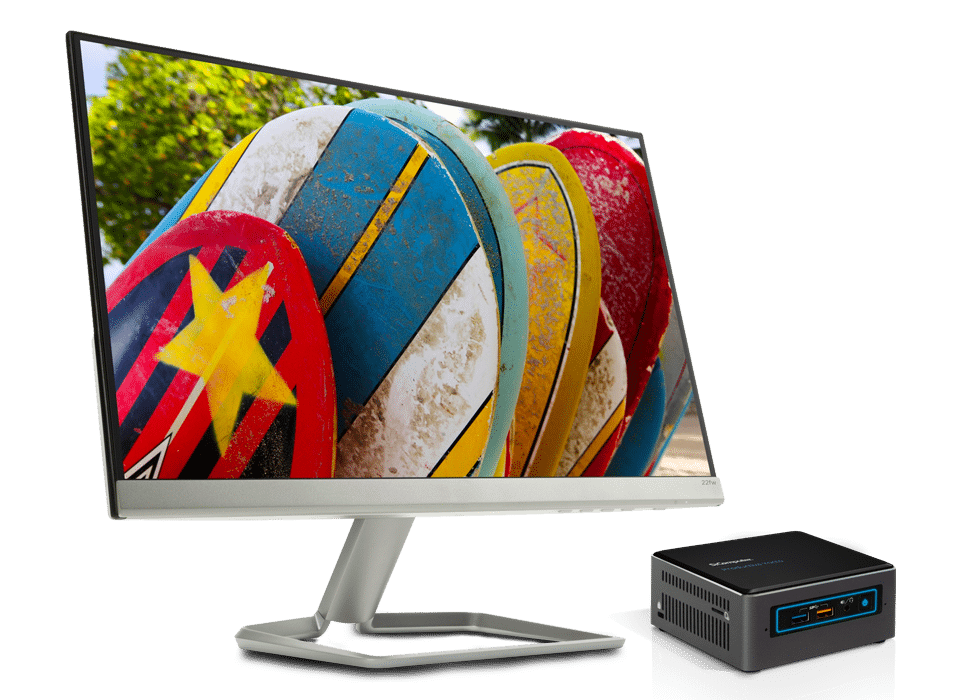 ---
Hold the unique graphic performance of the Intel Iris Graphics video card and the power of the latest generation Intel CPU in the palm of your hand.
We personalize

your Yocto
We create four-color customizations and UV printing technology. You can insert your company logo, a payoff or an image that represents you.
Mixed Price and quality

, without any compromise.
There are 4 USB 3.0 portals available, one of which is a yellow front, which allows to be loaded even from a switched off PC and a Thunderbolt 3 (USB-C) portals. Low Power consumption and high-level performance thanks to the 8th generation Intel processors.
Processors:
8th and 10th generation Intel
U 15 Watt TDP

HDD SATA 3 2.5"
from 500GB up to 2TB
SSD SATA 3 2.5"/M.2 PCI-e
from 120GB up to 1TB
Standard memory
4 GB DDR-4 SODIMM
Max. memory
32 GB DDR-4 SODIMM
Network Card
Intel Gigabit
Video Card Intel Irish Graphics

---